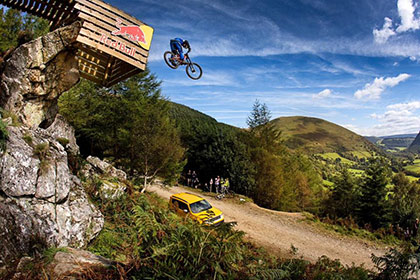 Alex Bond races most of the national series and competes in Red Bull Hardline (he must be mental!).
However, his real passion has turned to coaching other people. getting great satisfaction from other people achieving their goals. Do you want to improve your bike skills? If that's the case then, whatever you're looking for, Alex Bond can help you with: 
Bike set up and control
Body position
Riding technique
Style adjustment
Descending, climbing, braking, cornering, jumping, drops, berms, roots and rocks; you name it!
Alex will work with you to overcome your areas of weakness within your riding or help you overcome those fears and build your confidence by getting you to conquer the obstacles you thought you never could.
Click here to visit the Alex Bond Training Facebook page...